Lake Cumberland Emmaus/ChrysalisCommunity
The Lake Cumberland Area Emmaus & Chrysalis Community offers Spring and Fall Flights and Walks.
The Emmaus Walk and Chrysalis Flight is a spiritual renewal program intended to ​strengthen the local church through the development of Christian disciples and leaders.
​The Program's approach seriously considers the model of Christ's servanthood and encourages Christ's disciples to act in ways appropriate to being "a servant of all".
Connected to social media?
Then like us on FB to see updates, photos and videos ​
Just look for
​
Lake Cumberland Area Emmaus/Chrysalis
​
Direct contact us through email just click the mail icon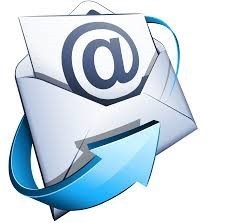 If you have not been contacted to serve in a while and would like to serve on a walk or flight in the future, please update your information on our database form on the Team Selection page.
All volunteers and participants should print and sign this COVID Waiver and return it before being able to attend a flight or walk.
Upcoming Events
​
​
Double click here to edit this text.
February Gathering - February 11, 2023
Board Meeting 4:00 CST
Meal 6:00 CST
Meeting​ - 7:00 CST

to be held at
The Church at the Springs (formerly RSUMC)
206 Jamestown Street
Russell Springs, KY 42642​​​​​​​​​

Monthly Beacon​​
Welcome!

​​New Board Members
​to serve 3-year term

* Bro. Daniel Nissley
* Kenny Robinette
* Danny Morgan
* Rodney Nokes
* Tony Grant​​​​​​
​